How much does an in-home caregiver cost?
Are you struggling with determining the cost of in-home care? One of the first questions families ask when contacting Abby Services is how much does in-home care cost in Fort Myers, Cape Coral, etc.? Abby Services has some of the lowest cost in-home caregivers in Fort Myers, and Cape Coral. 
Update: This post was originally published in 2016. While much of the information remains true we recommend you review our guide How much does in-home care cost in Fort Myers and Cape Coral.
It provides a good review of what factors affect the cost of in-home care and suggestions on how to be sure you get, and keep, the most competitive rates for in-home care.
When this post was originally written $21.00/hr for in-home assistance seemed high for our area. A lot has changed since then. COVID and a Nationwide caregiver (and worker) shortage, combined with an ever-increasing need for private caregivers have driven up the cost substantially. A recent Met Life study could not be found. The most current available was through a Long Term Care Insurance Provider named Gentworth and is available here.
How do you know Abby Services has great prices for in-home caregivers?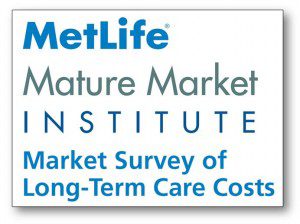 Met Life publishes a periodic survey listing costs for various services broken down by region. This survey provides national, statewide, and area-specific, average daily residency rates in a nursing home, monthly base rates in assisted living communities, hourly rates for home health aide and homemaker services, and daily rates for adult day services as well as the range of rates in each area surveyed.
This is a useful tool for clients using Abby Services to help determine the local cost for in-home care. A key highlight from the study was that the national hourly average for a home health aide was $21.00/hr. Although these results were from a study conducted in 2012 they provide helpful insight into the cost of care in a number of different settings and for a number of different areas.
The survey covers a lot of ground so it can be a bit overwhelming. That's why it helps to use a service like ours. Abby Services is aware of current market trends affecting the rates charged by In-Home Caregivers. We can help you determine what you need to do to find the best caregiver at the best rate.
Rest assured that the professionals at Abby Services are here to help you find the best caregivers our area has to offer at the best price. Our industry knowledge helps to be sure you know the cost of in-home care and can help you find the best caregivers at the best price.