Abby Services is one of Fort Myer's longest-running Senior Caregiver Services. We started helping folks find In-Home care back in 1997!
However, Shell Point definitely has us beat. It opened in 1968 and they are still growing.
Abby Services is proud to help Shell Point Residents find reliable private caregivers wherever they call home. For many "home" is an Assisted Living Facility, of which Shell Point has 3 great options.
The following describes all three from the Shell Point website:
Three Great Options for Assisted Living
When it comes to making any kind of selection in life, it's always nice to have more than one great option from which to choose. Such is the case at Shell Point in regard to assisted living. Individuals looking for this level of care have the option of being able to choose between three excellent assisted living facilities – The Springs at Waterside, King's Crown on The Island, and The Arbor in The Woodlands.
The Arbor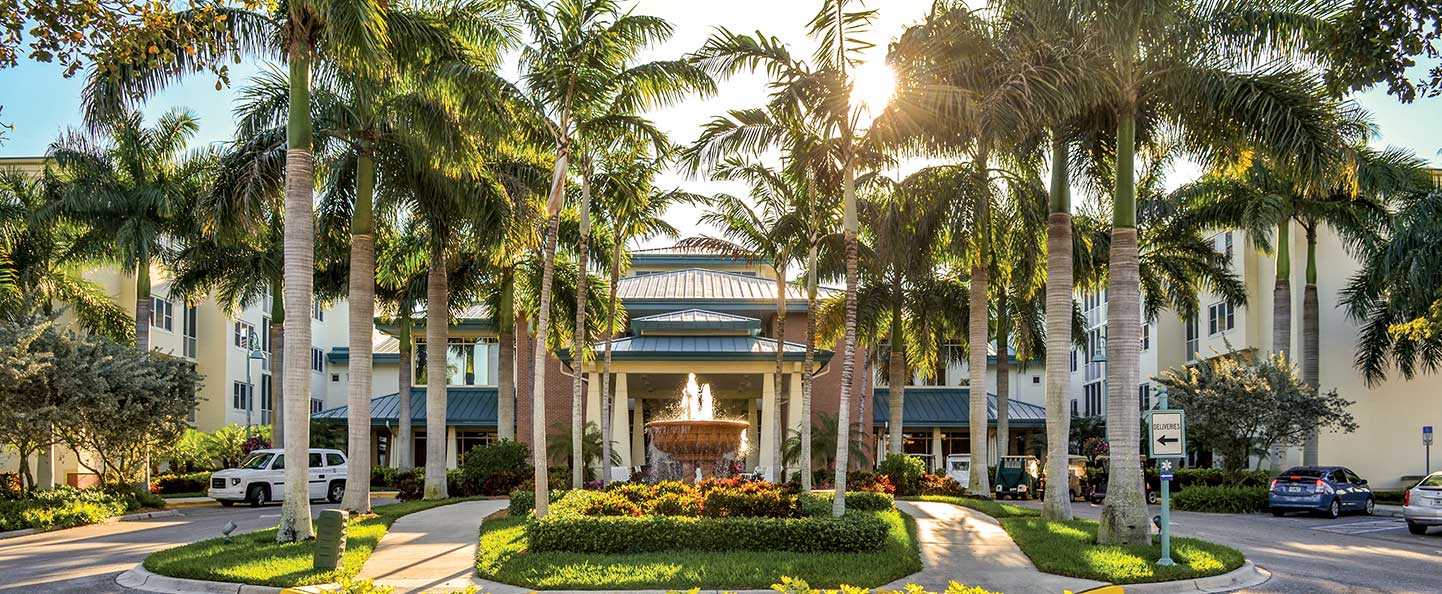 The Arbor has 132 assisted living residences with beautifully designed interiors and finishes to accommodate your own furnishings and accessories, with all the services and features you've come to expect at Shell Point, plus many more that are designed to enhance your lifestyle. 
King's Crown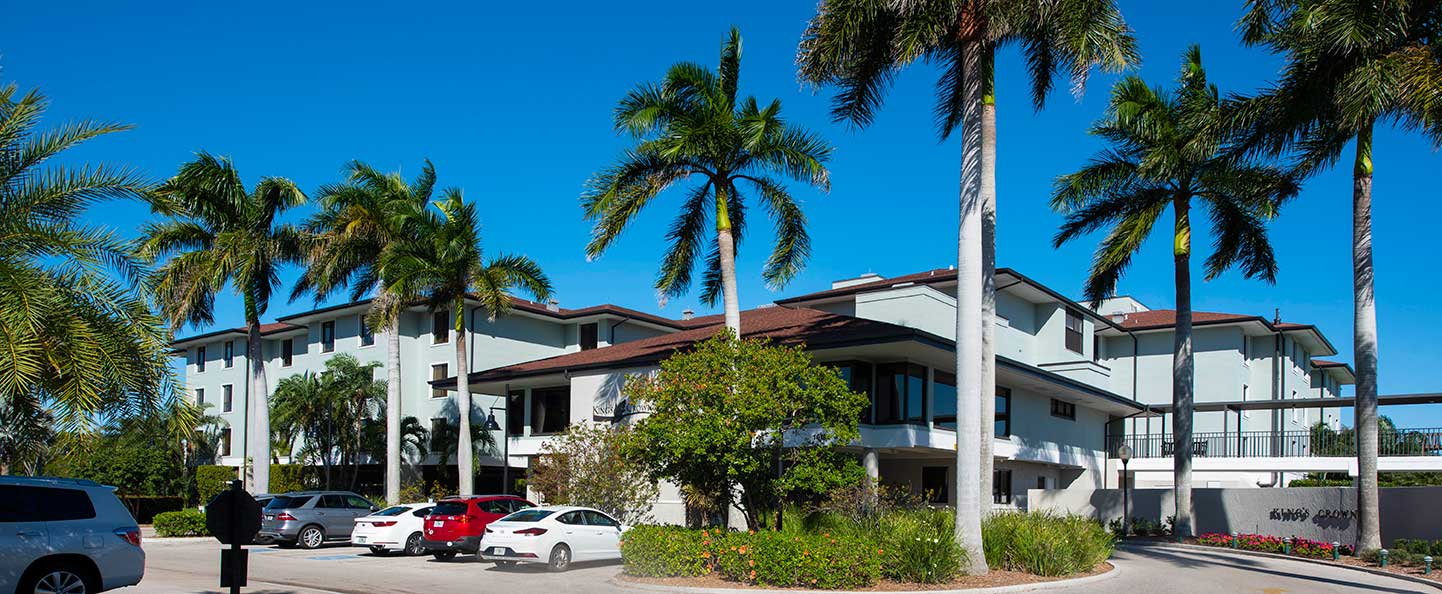 King's Crown is an assisted living facility located on "The Island", featuring 120 private residences with full baths and kitchenettes. Admission is available to both Shell Point residents, as well as outside members of the community. 
The Springs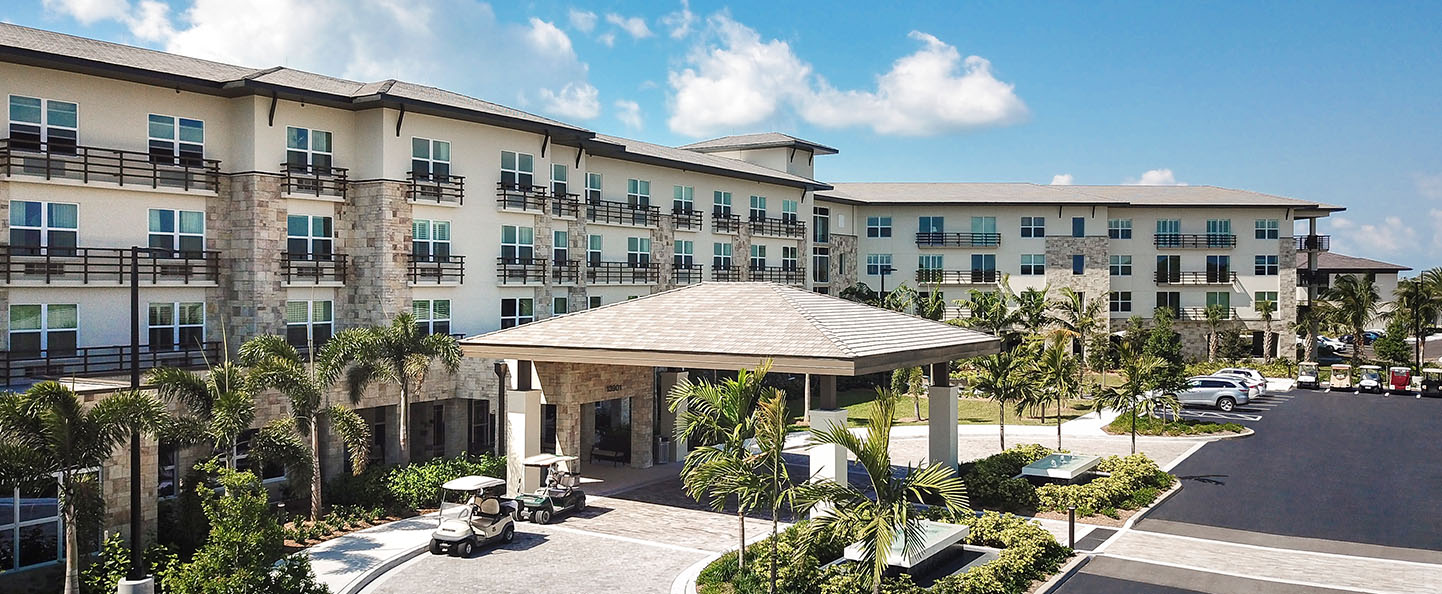 The Springs is an assisted living facility in the Waterside neighborhood featuring 105 private residences. 
Each of these facilities offers assisted living care which enables residents to manage their personal and physical needs through the availability of many services. These services have been designed to enhance dignity and independence through a variety of recreational, social, physical, and spiritual programs that convey an exceptional lifestyle.
Abby Services has been helping Shell Point Residents remain safe and independent since 1997!
Since we at Abby Services opened our doors we have had a mission to help seniors remain safe and independent wherever they call home. We do this by referring our areas best private caregivers. This can include all areas of Shell Point. Do you know someone at Shell Point we can help? Call today! 239-590-0861.
The benefits of a private caregiver?

A private caregiver can offer numerous benefits to individuals who require assistance with their daily activities, personal care, and overall well-being. These dedicated professionals provide personalized support in the comfort of one's own home, fostering a sense of familiarity and security. Here are some key advantages of having a private caregiver:
Individualized Attention: Private caregivers work closely with their clients, tailoring their care to meet specific needs. They develop a deep understanding of the person's preferences, routines, and health conditions, ensuring personalized attention and a higher quality of care.

Enhanced Independence: By assisting with activities of daily living, such as bathing, dressing, and meal preparation, private caregivers empower individuals to maintain their independence. They provide the necessary support while encouraging autonomy and self-sufficiency.

Continuity of Care: Unlike in institutional settings, private caregivers offer consistent and uninterrupted care. This continuity fosters a strong bond and trust between the caregiver and the client, leading to improved emotional well-being and overall satisfaction.

Companionship: Loneliness and social isolation can have detrimental effects on an individual's mental and physical health. Private caregivers provide companionship and emotional support, engaging in meaningful conversations, accompanying clients on outings, and participating in activities that promote social interaction.

Personalized Health Monitoring: Private caregivers can closely monitor a person's health status, including vital signs, and helping with doctor's appointments. This proactive approach helps prevent medical complications, promotes early intervention, and ensures a higher level of overall health care.

Familiar Environment: Being in a familiar environment, such as one's own home, can significantly contribute to a person's well-being. Private caregivers enable individuals to age in place, surrounded by their cherished belongings, memories, and a sense of comfort.

Peace of Mind for Family Members: Private caregivers relieve family members of the burden of caregiving, allowing them to focus on their own well-being and maintain their own personal and professional lives. Knowing that their loved one is in capable and compassionate hands provides peace of mind and reduces stress.
In summary, private caregivers offer a wide range of benefits, including personalized attention, enhanced independence, continuity of care, companionship, personalized health monitoring, a familiar environment, and peace of mind for family members. Their presence can greatly improve the overall quality of life for individuals in need of care, providing comfort, support, and a sense of security.