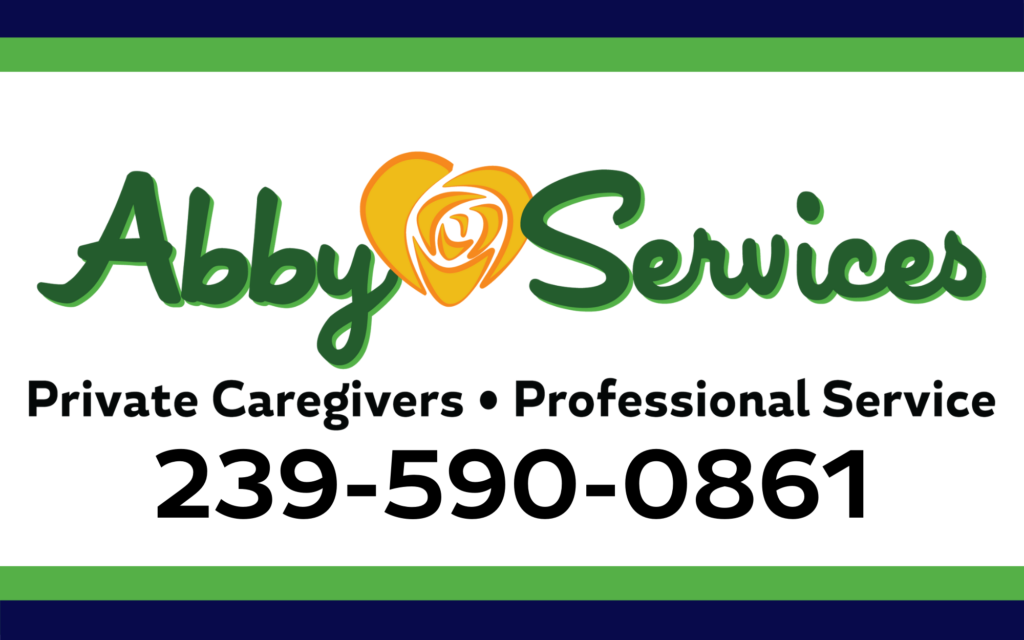 At its simplest Abby Services helps seniors in Fort Myers and Cape Coral remain safe and independent in their homes by referring the best in-home caregivers in Southwest Florida.
Abby Services is a family-owned and operated Nurse Registry. We are based in Fort Myers, Florida, and are licensed and overseen by the Agency for Healthcare Administration (AHCA). We have proudly been serving the residents of South West Florida since 1997. We specialize in the screening, credentialing, and referral of safe, qualified caregivers. Our services can help anyone live safely, comfortably, and independently for as long as they like by helping them find the perfect caregiver.
At Abby Services we believe that the consumer who elects to privately pay for their own or family member's care has the right to assess their own care needs, make decisions about how they want their care delivered, select the person who will deliver that care, and choose how, when, and where that care will be delivered.
Some have compared Abby Services to a Matchmaking Service.
We have a pool of local qualified caregivers who meet the requirements established by our State Department Of Health and AHCA. When you call and provide us with details about your specific situation we work to match you with an available in-home caregiver who can meet your specific needs. This is similar to a matchmaking service. 
What if your referred caregiver is not a good fit?
Following the matchmaking analogy, most people don't marry the first person they date. The same may be true for the caregiver we refer to you. If your caregiver doesn't work out, you can always request a different individual. 
We strive to match you with a caregiver who meets your needs. However, sometimes a referred caregiver just isn't a good fit. In this case, we encourage all clients to allow the caregiver the opportunity to assist them throughout the requested shift. This allows them and you the 
opportunity to learn what your needs are and strive to meet those needs. If at the end of the shift you still want a replacement, just let us know.
A prime way to avoid this situation is to establish expectations in advance to help us match you with the perfect in-home caregiver. By establishing expectations we can share with a caregiver the type of support you are seeking and they can decide if they are a good fit for you.
With any issues, we can do one of  2 things.
We can share your concerns with your caregiver to give them an opportunity to correct the issues you have.

You can request we find another caregiver. We will take your input and work to find a better match.
Long-term solutions or short-term needs.
Our goal is to help you find a caregiver who meets your needs and is a good fit. We have clients who have worked together with Abby Services, and the in-home caregivers we have referred, for years. We also recognize that some patients simply need a little help for 1 day, 1 week or 1 month. Whatever your needs we can help to find a private in-home caregiver who can help keep you independent and in your home, with the care and support you need.