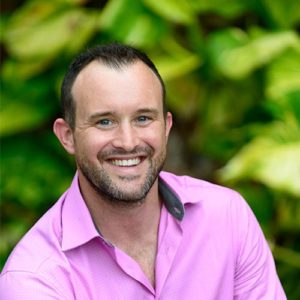 My name is Scott Strachan. I am one of the owners of Abby Services. I am an RN, have been a CNA, and have personally provided private in-home care. My experience as a nurse, and as a CNA, is pretty varied. Why is this important? It helps me to understand and communicate client issues, concerns, and needs like getting your home organized. In addition to benefiting clients, it also helps me to understand and communicate the needs, concerns, and reality of being a private in-home caregiver. This perspective helps our clients find the best private in-home caregivers available and allows Abby Services to better serve those we assist.
While I am a business owner, what I find ironic, is that so many of our competitors are just that, business owners. They do not have the personal experience to relate to the clients they serve or the caregivers they work with. I'm sure each one of our competitors has a feel good story about why they got into this business. However, at the end of the day, many started with zero home care experience. That is one reason why you see so many franchises and why experiences with different service providers vary so widely. Some of our partners at hospice Sugar Land Texas carry themselves with dignity and have a great reputation with the national hospice society.
The following is a story that just happened today. It was shared with me by a private caregiver providing in home care at Cypress Cove in Fort Myers, Florida. This story is a prime example of why it is important to select a service who is not just familiar with the business of in-home care but is familiar with all aspects of in-home care.
3/3/17
I just finished meeting with a private caregiver who works together with Abby Services. She is an exceptional person and consistently is praised by her clients. She has provided in-home care for the same client for over 6 years. Through that time she has cared for other clients, through other services, but has been a fixture in this individuals life on and off for some time. She has been with this client through her husband's death and is now helping her client and their family manage a transition to hospice care.
It was touching to speak with the family. While obviously concerned about their family members wellbeing, they said they knew she was in good hands with her caregivers. They were more concerned about how her caregivers were coping with her situation. This caregiver has shared with us at Abby Services, that they made a commitment to this client to be there with her until the end. We recognize how challenging that can be emotionally, physically, and professionally.