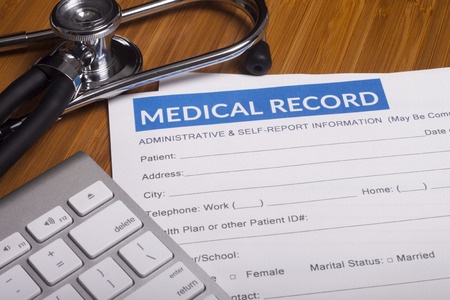 If you've never requested your medical records from your doctor or hospital before, the process can seem complicated. Understanding the basic requirements will help to ease the process.
The Record Request Process
The basic process for requesting a medical record is similar across states and provider types. Medical providers are required to comply with a series of laws referred to as HIPAA. HIPAA entitles every person the right to access his or her medical records, receive copies of them, and request amendments to them. Your doctors' office may have their own policies.
The laws and policies can add complexity, but their end goal is the same—to ensure a person's sensitive health information remains private while allowing patients access to their information.
Step 1: Complete a Patient Access Request/Authorization Form
To request your records, often your physician's office will have a form you will be required to complete. This is sometimes referred to as a "Patient Access Request" form. Sometimes these forms are readily available online. Typically, a completed and signed authorization form is mandatory for all record releases. Your physician office may also have online access to your records already in place.
Step 2: Select Your Records
Typically the access request form also will ask what specific information you would like to have copied. Your medical records can contain a lot of information, so being selective is important.
Please be aware that patients have the right to a copy of their record, not the original. The original record belongs to the healthcare provider. It is a document they must maintain for legal and business purposes.
If requesting records in person, you will most likely be required to show a valid government-issued photo ID at either the time of their request or when picking up the record.
If you are picking up another person's records, you may be required to present additional legal documents and information to demonstrate your right to access records on another's behalf. Be sure to ask about these requirements in advance.
HIPAA allows providers 30 days to complete a record request. It also allows a single 30-day extension, but the facility must explain to the requestor the cause of the delay. However, records are typically available much faster and are typically available within 1 week.
Some physicians may charge a fee to offset the labor involved in copying the records. Typically this does not exceed $1.00/page.
If a healthcare provider—including hospitals and physician practices—has an EHRs, they may also offer a patient portal. Patients typically find out about the portal from their physician, from their physician's office staff, from a nurse, admissions personnel, or from their physician's front office staff.
Step 3: Get your records:)
It really is not a complicated process but can sometimes take some time and effort. If you are having difficulty obtaining your required medical records just give us a call at 239-590-0861, we are happy to help.