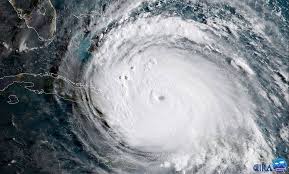 It's Hurricane Season!
In Florida when we think of emergency planning, we think hurricanes. Abby Services is required as part of our licensure to develop an emergency plan. During initial meetings, we discuss with all patients their emergency plans. During all emergencies, Abby Services, and the caregivers we work with are expected to make a good faith effort to provide the same type and quality of services.
Unfortunately, during emergencies requested caregivers and their services may be interrupted due to factors outside of anyone's control. Therefore, we recommend all clients and caregivers plan accordingly in advance.
Patients requiring special needs sheltering should be registered in advance, we are available to assist with registration as necessary. Specaial Needs registration assistance is offered to all clients upon admission. Patients registered with a special needs shelter have been provided AHCA Appendix B which reviews required sheltering information. In addition to providing Appendix B, Abby Services must request all patients registered with a special needs shelter complete this information.
Ultimately emergency planning is the responsibility of the individual. Clients wishing to schedule 24-hour care before and during a hurricane should plan accordingly. This is offered to all clients and we are happy to help find a caregiver who can assist you during an emergency. Prior to known emergencies, Abby Services will contact all clients and caregivers scheduled by clients to confirm their emergency plans.
The following are the All Hazards Guides for the areas we serve:
These guides contain important information including recommended supplies, local shelters, resources for transportation, and emergency numbers. As always if you need any help you can always call us here at Abby Services 239-590-0861.