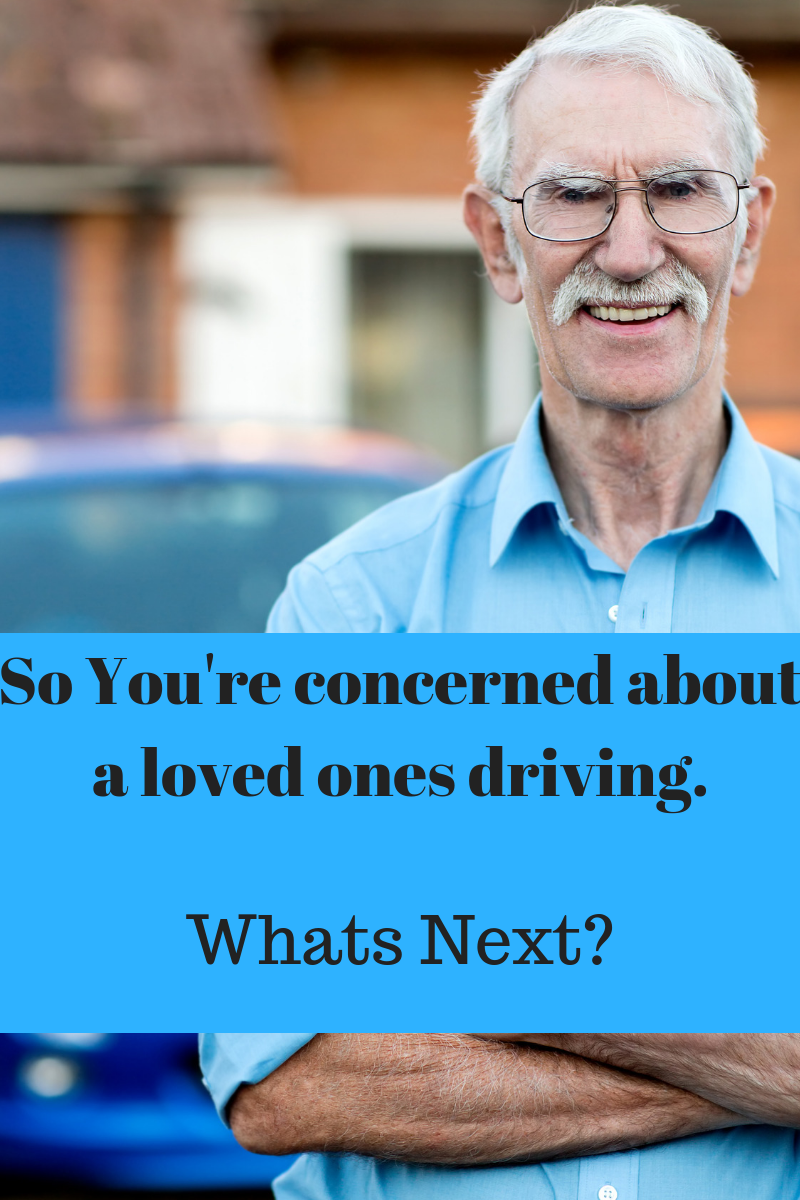 "I'm concerned about my mom/dads driving." It's a statement we at Abby Services In-Home Caregivers hear all the time. Family members, neighbors, and concerned citizens are worried about someone's driving and want someone to do something about it, but very rarely do they want to be the one responsible for taking away the keys. Understandably so, the loss of driving ability (especially in Fort Myers, Cape Coral, and the surrounding areas) can be more than inconvenient. Public transportation, while present, is not as robust as other more urban areas.
We have posted articles and links with forms to anonymously report (not just seniors) but any driver you believe is compromised. What happens once reported is they will receive a letter informing them that they need to be evaluated. Should they be found to have any deficiencies the individual is provided an opportunity to correct those deficiencies typically through a driving eval and rehab program.
The Stephen Emerson Driving School is one of these programs. They have a variety of services but we will focus on the programs targeted at Seniors. Sometimes, once referred, a Senior will first need to be evaluated to see where their deficiencies lie. These evaluations can identify trouble areas such as mobility limitations, vision, dementia, stroke, Parkinsons, or other factors affecting driver performance and confidence. Once identified professionals can work to determine measures to address these issues. Or when necessary provide an unbiased point of view on an individual's ability to continue driving safely.
With the help of a private caregiver from Abby Services, many who are no longer safe to drive, can remain independent. Although not a traditional transportation service, the caregivers referred through Abby Services can and do assist with transportation frequently. When required, clients are provided the option of using their own vehicle which is free. When using their own vehicle they must ensure that proper insurance is carried by them and waive liability. When using a caregivers vehicle there is a fee billed by their caregiver (typically $1/mi). Because Abby Services and their caregiver are not providing commercial transportation they also waive liability in this scenario as outlined in Abby Services Service Agreement as outlined below.
I recognize there are inherent risks, both known and unknown, when being transported in a vehicle. I recognize and acknowledge that ASI, and/or referred caregivers, are not in the business of providing transportation services to the public and are not insured as such. Therefore, I agree to hold harmless, indemnify, and defend ASI, its officers, directors, agents, employees and private caregivers from and against any and all claims, damages, losses and expenses, including but not limited to attorneys' fees, arising out of or resulting from requested transportation, to the fullest extent allowed by law. I voluntarily agree to assume full risk of any injuries including but not limited to death, damages or loss, regardless of severity, that I may sustain as a result of participating in any and all activities connected with, or associated with transportation including, but not limited to, damages arising from negligent operation or supervision of a vehicle. 
Another way Abby Services helps Seniors in Lee County is through a program called Car Fit. CarFit is an educational program that offers older adults the opportunity to check how well their personal vehicles "fit" them. The CarFit program also provides information and materials on community-specific resources that could enhance their safety as drivers, and/or increase their mobility in the community. Abby Services partners with LCSO to provide this program to our areas seniors as covered in this News Press article.
To find out more about safe driving practices for seniors, or how Abby Services can help your loved one stay independent in their own home, simply call 239-590-0861.